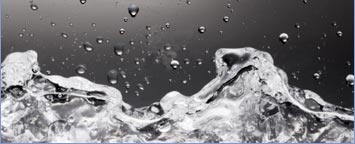 Water Hygiene
Based on the most recent HSE water hygiene inspections carried out in 2008/9, it is becoming increasingly apparent that organisations are falling well short of the requirements to minimise the risks of legionnaires' disease on their premises and immediate surroundings. Lack of awareness has been recorded as the most common fault.
Poor communication has also been cited. This can prove fatal, subsequently leading to prosecution and possible imprisonment. Incident levels are also increasing drastically within the UK due to the apparent rise in ambient air temperatures, thereby exposing organisations to the risks even further.
Unknowingly in a number of circumstances, employers, property owners or leasing companies who have water systems on their premises have a legal obligation as to the health and safety of their employees, lessees, and the public, according to the Health and Safety Works Act 1974. More recently the Health and Safety Executive introduced the Approved Code of Practice and Guidance document (L8 2001) for the Control of Legionella bacteria in Water Systems, detailing both statutory and non-statutory requirements.
Ask yourself the following two questions:-
Is there any undertaking involving a work activity on a premises as a trade or business, where water is stored or used?
Is there a means of creating and transmitting water droplets which may be inhaled, causing a foreseeable risk of exposure to legionella bacteria?
If the answer is 'yes' to both these questions then the L8 ACoP will apply
Within Life Environmental Services, we have the expertise to help your organisation meet your associated legal obligations. Ultimately we will help improve the health and safety at your premises using a number of innovative and effective methods. These include:-
Comprehensive Legionella Risk Assessments
Detailed Monitoring and Inspection Services
Electronic data management – 'Life-on-Line'
Water Hygiene testing; including Quick Response
Project managing remedial work
Legionella Policy implementation; the Written Scheme
Legionella awareness training for management and site operatives
Health-checks as to level of compliance on sites and organizations
For more information please contact our Water Hygiene Department on 0113 2718534