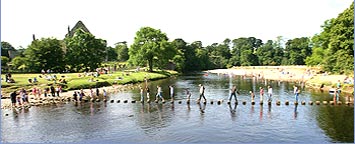 Fire Risk Assessments
Despite the recent change in the law, many businesses are still not taking their fire risks seriously. Fire, including arson, is the one of the most likely events that could affect your business and, unless controlled, will spread quickly, creating smoke damage as well as fire damage. Even if the fire can be contained, the remainder of your premises is still at risk from damage, either by smoke or water.
Without proper risk assessment and management, the outcome could be that your business would not be operational for some time; according to statistics most small business who have endured a fire never recover. In an average year the Fire Brigade attend over 36,000 workplace fires in the UK. According to the Economic Cost of Fire Report (2005) each fire in industrial premises costs an average of £60,100.
Our Fire Risk Assessment reports will typically contain observations and findings relevant to the following:
Description of property and the applicable legislation
General property information including number of floors, use of premises, occupiers and basic risk level, adjoining buildings and neighbouring premises.
Fire hazards and ignition sources, including electrical sources of ignition, heating, cooking, arson, storage, house-keeping, building work and outside contractors
People at risk including staff, customers, contractors, visitors, Etc.
Provision for the disabled, including specific PEEP's and GEEP's.
Means of escape, including fire exits, protection of escape routes, structural integrity and external exit routes
Emergency lighting including maintenance and records.
Fire alarm and fire warning arrangements, including fire and smoke detection
Fixed and portable fire extinguishing equipment and installations including fire extinguishers maintenance and records.
Management of fire safety including fire routine, emergency plan, testing of equipment, drills and record keeping
Access for fire fighting and fire fighter safety including staircase and corridor ventilation, Protected Routes and area's.
Provision for water runoff and environmental impact.
Signs and notices
An action plan providing recommendations to rectify any deficiencies found during our assessment.
Ongoing management plan to control and mitigate specific risks involving specific control measures for high risk area's or practices.