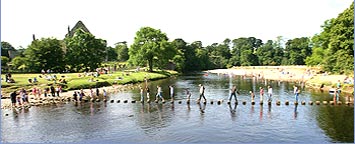 Fire
The Law regarding Fire safety in the UK has changed.
The regulatory Reform (fire safety) order, 2005 became effective from 1st October 2006, this replaces or amends all previous fire regulations and Laws. The new regulations apply to all workplaces, with only a few exceptions.
Fire certificates will no longer be issued except to certain high risk establishments. Employers are now responsible to carry out a Fire risk assessment on their premises and carry the sole responsibility for fire safety within their workplace.
At Life Environmental, our Fire Risk Assessments are carried out by experienced and knowledgeable fire risk assessors and fire consultants, who are fully qualified to carry out this type of work. Our assessors are registered with the Institute of Fire Engineers and the Institute of Risk and Safety Management and ensure full compliance with new legislation.
Our Fire Risk Assessments can be carried out anywhere in the UK as we operate on a nationwide basis. We offer a bespoke service tailored to suit your individual business requirements.
Please contact us for more information or a free quotation.
Services offered