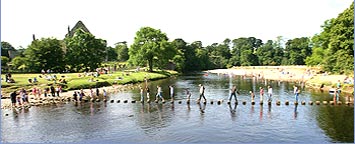 Asbestos
Life Environmental are one of the leading asbestos management consultancies in the UK offering a complete asbestos management solutions, tailored to suit all of our client requirements to ensure compliance with the Control of Asbestos Regulations 2006.
As a leading accredited asbestos consultancy, we pride ourselves on our independence, integrity and professionalism; we are able to offer professional advice, regardless of the size of company, property portfolio or project. Life Environmental have and continue to manage asbestos projects within the public & private sector including heavy industrial, commercial, domestic from the smaller projects to national, multi million pound projects, both in an emergency situation to a fully planned, designed and delivered project management service.
In our experience, there is no asbestos–related problem which cannot be overcome by removal or remediation, by whatever means, to allow building & maintenance work to proceed or to allow the continued occupation of the area affected. Testament to this is the environments in which Life Environmental have designed solutions and work methods to resolve these situations.
Life Environmental deploys multidisciplinary skills from over 60 consultants supported by 50 support staff across 5 locations and laboratories Nationwide.
Our consultants are some of the most experienced, committed, qualified staff within the asbestos industry, enabling Life Environmental to offer a bespoke asbestos service and helping our clients to achieve compliance with Regulation 4 of The Control of Asbestos Regulations 2006 - The Duty to Manage.
The duty to manage requires those in control of premises to:
Take reasonable steps to determine the location and condition of materials likely to contain asbestos;
Presume materials contain asbestos unless there is strong evidence that they do not;
Make and keep an up-to-date record of the location and condition of the ACMs or presumed ACMs in the premises;
Assess the risk of the likelihood of anyone being exposed to fibres from these materials;
Prepare a plan setting out how the risks from the materials are to be managed;
Take the necessary steps to put the plan into action;
Review and monitor the plan periodically;
Provide information on the location and condition of the materials to anyone who is liable to work on or disturb them.
Summary of Services:
We provide a full and comprehensive suite of services to comply with Regulation 4 of the Control of Asbestos Regulations 2006 (CAR 2006):
Life environmental are UKAS accredited and can provide for the taking & analysis of air & bulk samples and 4-stage clearance procedure.
Life environmental is confident that it is the market leader with regards to training, technical resources and has a consistent & proven record in project management.
Life environmental can offer a range of asbestos management software. Databases are designed to incorporate digital images, CAD drawings and operate on either stand alone PCs or across an industry standard network.
Along with collaborating with the HSE, the company provides committee members to organisations such as ARCA & ATAC.
Life environmental is committed to partnering and collaborative working whereby both parties work closely together as a single team to create a more integrated and cooperative approach to projects. This way of working has been shown to reduce friction, drive down costs and improve the quality of the service.
Life environmental can provide an expert witness service deploying experts with a proven track record in securing successful prosecutions.
Life environmental can provide an emergency 24 hour service by highly competent staff.
Life environmental can provide approved licensed asbestos removal contractors for any project specific needs.
Life Environmental team of consultants operate world wide.
Life Environmental provide highly competent administrators who are trained in turning around reports in an efficient and timely manner, whilst ensuring that quality and attention to detail remains paramount.