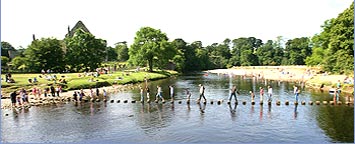 Asbestos Surveys
Life Environmental has UKAS accreditation to conduct each of the two types of asbestos survey detailed in HSG264 and has a team of highly experienced asbestos surveyors. All of our surveyors hold the BOHS P402 Certificate and are fully trained and audited to in-house procedures.
HSG 264 – Asbestos: The Survey Guide
On 29th January 2010 the HSE released HSG 264 Asbestos: The Survey Guide (PDF, Opens in New Window)

This document expands on and replaces MDHS 100. The document is aimed at those conducting Surveys, those who commission surveys and those with specific responsibilities for managing asbestos in accordance with Control of Asbestos Regulations (CAR) 2006.

In the new document Competence and Quality Assurance Procedures are described, including the level of training and experience required by each surveyor, the competency of the surveying organisation and the surveyor. A Quality Management System should be in place i.e. ISO 17020, ISO 9001. The HSE strongly recommends the use of certified or accredited surveyors or organisations and determines that UKAS Accreditation demonstrates the required standards for competency are achieved.

Under HSG 264 there are two types of survey, Management Surveys and Refurbishment/Demolition Surveys.
A Management Survey is a standard survey that will be used for the purpose of helping the duty holder manage asbestos within their properties in compliance with Regulation 4 of the Control of Asbestos Regulations.
Refurbishment Surveys are required for all works which may disturb the fabric of the building including any maintenance or installation work and a demolition survey must be conducted where demolition is planned.

HSG264 describes very precisely the information and communication that needs to be exchanged between the duty holder and the surveyor in order to plan the survey effectively.

Guidance is provided to the surveyor on carrying out the survey including what to assess and record, including the Bulk Sampling Strategy and the size and frequency of samples.

HSG264 Concludes that the survey report should be comprehensible and useable by the client and information should be easy to extract and used to prepare an asbestos register and management plan.