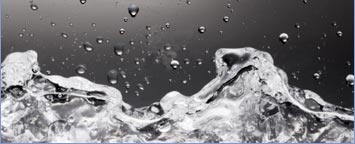 'Life -on-Line'; Compliance Manager
Life-on-Line is an industry leading web-based inventory which allows dissemination of property compliance information across the estate and supplier base.
Life-On-Line provides a central repository of information including risk assessment data , up-to-date monitoring information and trends, supplier assets, certificates, reports, and compliance recommendations. Data storage includes, but not limited to, CAD drawings, photographs, spreadsheets, PDFs, and electronic images.
All historic information is automatically archived thereby presenting users with the ability to review changes in documentation and access to historic information. In the unfortunate circumstance that a customer requires access to information following an incident then Life-on-Line is the ideal platform for document retrieval and audit trail.
The Benefits
Below is a summary of features and benefits that Life-on-Line can offer at both site and management level:-
Built in functionality to automatically task a required risk assessment reviews/ inspections/ monitoring activities, according to specified frequencies or dates. In line with the Service Level Agreement and in accordance with the work to be undertaken, the task is then queued with the relevant person
Life-on-Line will allow you to report on any properties that do not conform, highlight remedial works outstanding and appropriate recommendations
Life-on-Line provides two forms of compliance information with several layers of detail. 1. An overall 'Compliance Map' or pie chart that shows where properties within the estate are failing with regards to regulatory compliance i.e. those with no Risk Assessment. 2. A 'Compliance Dashboard' or bar chart that identifies by category, e.g. property type, region etc, those assets identified within the Risk Assessment that do not conform. Each category can be scrutinised further by property, asset or non-conformance type
Each property within the estate is represented by a data view which includes the history of issues and actions for that property and its assets
The aforementioned data view can be accessed to log actions when completed. The data shown is stored in a central secure database which can be populated via various authorized devices
Life-On-Line has four generic levels of customer- user defined interfaces including:

Admin - User management, property grouping & management. (Support staff)
Manager - Compliance information. (Property Directors, Regional Managers etc)
Basic - Data view only (Site Managers & staff)
Contractor - Procurement, report downloading

Life-on-Line has a notification function which emails all stated users reports-by-exception either routinely or when certain criteria are not met e.g. a non-conformances
Under the data view for each property there is a reports link which acts like an electronic filing cabinet. Documents of different types and formats can be stored and accessed in this area
All data is backed up on a daily basis and Life provides an out of hours hotline
The report for the Annual Review can be created from the data used within the Compliance Map
For more information please contact our Water Hygiene Department on 0113 271853