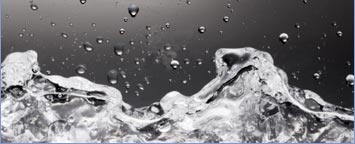 Monitoring and Inspection Services
Life Environmental has a compliment of over 15 field staff, practised to carry out a comprehensive portfoilio of activities on your site. All personnel are comprehensively trained in applying the appropriate health and safety policies on your site, for example working in confined spaces.
Using our comprehensive skill matrix to identify those field staff who are suitable to carry out the work , all assets and down-services listed in the up-to-date risk assessment will be monitored according to the Written Scheme (section 7). This is an essential document that formulates a monitoring and control regime based findings in the risk assessment. Equally important it identifies those who are responsible.
As a minimum requirement, we will ensure that all our staff adopt the recommended schedules for hot & cold water services, including miscellaneous systems, as described within the L8 ACoP and HTM-04 for Healthcare premises. The most salient are featured below. NB Should the assessment deem any of the systems to be at-risk, the frequency of inspection will likely increase
Monthly Temperature monitoring of sentinel and non-sentinel taps (incl TMVs), flow and return to hot water calorifiers , mains supply and storage tank temperatures using high accuracy hand held thermometers, immersion, fine wire and surface probes. NB Annual calibrations will also be exercised
Quarterly shower head de-scaling and disinfections
Annual tank inspection and reporting
Record keeping, using an electronic logbook
Using a bar-coding system to identify individual assets, all monitoring information will be captured electronically. The same system can act as a data repository, thereby storing important site information such as training records, the Written Scheme, method statements, monitoring schedules, previous assessment and inspection reports, drawings etc. in one place
The data can be manipulated in a number of ways using Life-on-Line (see section 4), ultimately maximising compliance with the L8 ACoP.
The benefits of an electronic logbook?
By centralising all your compliance documentation and monitoring information within an Electronic logbook , you will immediately appreciate the following benefits:
Peace-of-Mind regulatory compliance
Timely and accurate reporting
Assessing effectiveness of precautionary measures in place
Proactively changing those measures deemed ineffective
Savings on training and equipment requirements
Peace-of-Mind regulatory compliance data at your fingertips
Paperless, secure documentation
For more information please contact our Water Hygiene Department on 0113 271853