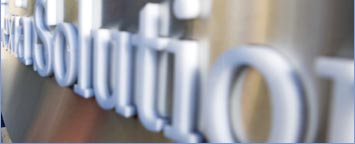 A History
Life Environmental Services was formed in July 2007 to form the specialist health & safety, training and environmental compliance division of the Lexia Solutions Group of Companies. Life Environmental was an amalgamation of 5 business strategically located across the United Kingdom.
Crossways Environmental Services
Crossways Laboratory Services
Envacs Data
Blues Consultants
Enproma
The addition of Life Environmental Services to the Lexia Solutions portfolio has created the UK's leading environmental solutions group for identifying and managing all aspects of hazardous substances and materials, such as asbestos abatement, water management, fire management, waste management, the manufacture of equipment & tools for related industries, demolition, project management, training, consultancy, property reinstatement and land remediation work and all supported by on web based data hosting tools to improve the management of data collated and utilised when trying to attain compliance
Life's objective is to focus on market growth as a result of the elevated profile and product range provided by the acquisition by Lexia Solutions Group. To this end, Life will direct the cohesive change of the five companies into one division and centrally administer operating activities.
Life's role within the Lexia Group structure is to position the holistic portfolio of services for all aspects of environmental compliance successfully to the marketplace. Life will work closely with the Lexia Board to plan and execute coordinated campaigns for business growth.
Life Environmental Services strive to provide the pathway to maintain healthy and safe environments, today and tomorrow. During the course of its operations, Life seeks to avoid or minimise any adverse effects on the environment. Life is dedicated to continually improve the value of the service they provide through improvements in their knowledge, techniques and skills by harnessing advancing technologies and unfolding legislation.