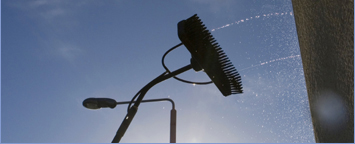 Our Services
An introduction to Life Environmental Services
Through strategic acquisition and organic development Life Environmental Services (LES) have grown into one of the countries leading environmental compliance consultancies in the UK offering a complete range of environmental compliance solutions.
Our offering enables organisations in all forms of business, whether it be public, private or PLC to utilise our experience ensuring their business remains compliant.
Asbestos
As a leading accredited asbestos consultancy, we pride ourselves on our independence, integrity and professionalism; we are able to offer professional advice, regardless of the size of company, property portfolio or project. Life Environmental have and continue to manage asbestos projects within the public & private sector including heavy industrial, commercial, domestic from the smaller projects to national, multi million pound projects, both in an emergency situation to a fully planned, designed and delivered project management service.
In our experience, there is no asbestos–related problem which cannot be overcome by removal or remediation, by whatever means, to allow building & maintenance work to proceed or to allow the continued occupation of the area affected. Testament to this is the environments in which Life Environmental have designed solutions and work methods to resolve these situations.
Life Environmental employ and enjoy the multidisciplinary skills from over 60 consultants with an additional 50 support staff across 6 locations and laboratories Nationwide.
Our consultants are some of the most experienced, committed, qualified staff within the asbestos industry, enabling Life Environmental to offer a bespoke asbestos service and helping our clients to achieve compliance with Regulation 4 of The Control of Asbestos Regulations 2006 - The Duty to Manage.
Summary of Services:
We provide a full and comprehensive suite of services to comply with Regulation 4 of the Control of Asbestos Regulations 2006 (CAR 2006):
Life environmental is UKAS accredited and can provide for the taking & analysis of air & bulk samples and 4-stage clearance procedure.
Life environmental is confident that it is the market leader with regards to training, technical resources and has a consistent & proven record in project management.
Life environmental can offer a range of asbestos management software. Databases are designed to incorporate digital images, CAD drawings and operate on either stand alone PCs or across an industry standard network.
Along with collaborating with the HSE, the company provides committee members to organisations such as ARCA and ATAC.
Life environmental is committed to partnering and collaborative working whereby both parties work closely together as a single team to create a more integrated and cooperative approach to projects. This way of working has been shown to reduce friction, drive down costs and improve the quality of the service.
Life environmental can provide an expert witness service deploying experts with a proven track record in securing successful prosecutions.
Life environmental can provide an emergency 24 hour service by highly competent staff.
Life environmental can provide approved licensed asbestos removal contractors for any project specific needs.
Life Environmental team consultant and operate world wide.
Life Environmental provide highly competent administrators who are trained in turning around reports in an efficient and timely manner, whilst ensuring that quality and attention to detail remains paramount.
Water Hygiene
Life Environmental Solutions adopt a holistic approach to help the customer maximise compliance in the above respect by applying a Legionella Risk Management program.
Using the wealth of water hygiene experience within the company, Life can offer a host of services to customers to aid this process whilst at the same time meet all the necessary requirements as a Supplier according to the Legionella Control Association Code of Conduct. These include:-
Conducting a Legionella Risk Assessment
Assist with generating a management system otherwise referred to as a Written Scheme
Hot and Cold Water Monitoring and Inspection
Provide a Log Book for storing all relevant documentation
Remedial Work, including clean and disinfections
Awareness training
Auditing of management system
Legionella Risk Assessment
The foundation of our services portfolio is the Risk Assessment, which is the first essential step in reducing risk at your premises. This in-depth, system review addresses each system for legionella growth, exposure, and those people that are susceptible to such pathogenic organisms.
The output of this assessment provides a comprehensive action plan with clear itemisation of the priorities to help implement the recommendations and demonstrate compliance with the requirements of the relevant legislation.
Ordered according to the risk rating and the resources required to negate those risks, the associated remedial work and on-going monitoring and control program is meticulously structured. See Written Scheme below.
Note that a Review must be carried out at least every 2 years or sooner if the risks that have been identified could, in any way, be influenced by significant changes whether it be personnel or building structure, addition or removal of assets etc.
Written Scheme
The Written Scheme will explain precisely how each of the risks identified in the assessment are to be managed in accordance with the HSE Approved Code of Practice. This will include the frequency that the various assets and down-services require monitoring and inspection, as well as what corrective action to take should results fall outside their control parameters. It will also identify those parties responsible for managing the risks and to whom they must report any issues and corresponding remedial activities.
Though this process is principally the responsibility of the customer, Life can provide consultancy services in this respect.
Hot and Cold Water Monitoring and Inspection
To allow our customers to focus on their principal activities, Life Environmental offer such comprehensive monitoring and inspection services throughout the UK. The frequency of such will depend on the asset types and down-services, guidance for which can be found in Checklists 1, 2 and 3 of the HSE Approved Code of Practice for the Control of Legionella.
The range of monitoring and inspection services that Life can offer include but are not necessarily limited to the following:-
Temperature monitoring of storage vessels, sentinel and non-sentinel taps
Bacterial testing, including dip-slides
Shower-head descale and disinfection
Storage tank and calorifier drain water inspection
Log Book
The Log Book is a data library that centralises important documentation, including monitoring data that is relevant to managing the risks identified in the assessment. It essentially provides 'evidence' to auditors that the risks are being controlled effectively in accordance with the HSE Approved Code of Practice, 'Control of legionella bacteria in Water Systems (L8 2001)', as referred in the Written Scheme, and by whom. From a health and safety perspective, it is strongly recommended that the Log Book be made readily accessible to site staff so that they can refer to vital procedures if an emergency situation arises. For example, in the unfortunate event of a legionella outbreak, and who to contact.
Remedial Work
Those assets, pipework or down-services that are believed to promote bacterial growth will be highlighted in the risk assessment report. If the risk cannot be eliminated operationally, remedial work will be recommended, for example tank cleaning and disinfection, dead-leg removal etc. Should the risk be deemed severe enough we will make every endeavour to highlight these upfront and request the necessary action prior to issuing the assessment.
We believe that it is in all parties interests that we remain impartial in this process, and will therefore appoint a contractor to undertake such remedial work. In the same instance we will assure all customers that we maintain control as to the quality of service delivered and ensure all work conforms with relevant legislation and guidance including L8, BS6700 and Water Regulations.
Awareness training
To make our customers aware as to their level compliance with all relevant legislative and statutory requirements, we strongly recommend the attendance of our Legionella Awareness courses. These are tailored to suit the needs at both management, namely the Nominated Responsible Person, and operational personnel. We can offer training either on customer premises or at any of Life satellite offices. Please do not hesitate to contact XXXX for details of the course
Fire
Here at Life environmental we recognise that Fire control and heath and safety in all aspects of today's working environment, has become one of the most important aspects of management strategy. With our highly qualified and experienced staff we can offer your organisation a complete fire safety solution, our bespoke services are tailored to suit the needs of your business environment, and our advice can be invaluable in ensuring your business is compliant without spending unnecessarily on additional fire precautions. We can design deliver and manage a solution for you and your organisation, and with our Fire Risk Assessment helpline, support and advice is just a phone call away.
Training and Development
Life's Environmental's training and development team brings together a mixture of specialist knowledge, allowing us to develop a range of courses to ensure other businesses can continue to invest in their people.
Whilst we remain part of the national leading supplier of efficient, reliable and quality environmental related services in the UK, our training intervention can contribute added value to your staffing development needs. Our current portfolio includes the following course categories:
Asbestos
Fire
Water
General Health and Safety
Management Development
Education and Teacher Training
As an organisation, we fully recognise the importance and value of the role that training and development can contribute. That is why we can offer a full progression route of qualifications as part of performance management from levels 2 to 5. We continually strive to be a centre of excellence in providing training that matches individual expectations.
All of Life's Environmental's training and development can be tailored to your exact needs, using a menu of teaching and learning options, such as bespoke one to one coaching, classroom, lecture based seminar training and open courses; an all-round solution that is second to none. With an entire UK coverage, we can deliver your training at a number of sites including our unique, purpose-built practical skills training centre in Leeds. This has a well-equipped seminar room, together with formal practical workstations, which can also include more informal group tuition.
Waste Management
Our Waste Management department provide 24 hour nationwide service for the collection and disposal of all types of waste streams ranging from Hazardous to non hazardous.
We also provide a full recovery and recycling service in line with legislation that is driving waste producers to meet new directives from the EU.
We provide both open and enclosed containers ranging from 4 - 40 cubic yards and other methods of safe removal to Landfill or recycling can be provided.
Our experience enables us to supply all legislative paperwork with regard to the safe removal of all waste including contaminated land and asbestos removal and disposal.
Quality Assurance
This service has been developed to provide 24/7 technical support to individuals tasked with the management of asbestos, as prescribed by virtue of regulation 4 of the Control of Asbestos Regulations 2006.
Functions of the call centre:
This service is designed to minimise the risks under health and safety, to advice clients on best industry practices, to help minimise the effects to cost and/or programme through clear escalation procedures and to provide emergency response to disturbances of asbestos materials.
Technical advice:
Industry professionals are on hand 24 hours a day, 7 days a week to provide the following:
Advice on best courses of action to comply with HSE legislation and guidance.
Guidance on the relevant paperwork asbestos professional should provide prior to and post asbestos abatement/ remediation works.
Guidance on the relevant documentation asbestos professionals should have on site during asbestos abatement/ remediation works.
Solutions to site specific problems in accordance with the client's site procedures e.g. safe systems of work.
Guidance on project close out following asbestos abatement/ remediation works.
Technical advice is available to all parties involved in the planning, running and execution of project works.
Escalation point from site to client:
Industry professionals provide a central point of contact 24 hours a day, 7 days a week to escalate the following:
Health and safety incidents e.g. Uncontrolled releases of asbestos.
Issues with programmes of work which will impact on the opening of client's premise's e.g. over running asbestos abatement/ remediation works.
Incidents involving asbestos contamination to items within the client's premises – implications for cost of replacements.
Investigations into all escalations can be conducted by our industry professionals to find the root causes and to help design and implement procedure to minimise future reoccurrences on behalf of our client.
Reactive emergency response:
Industry professionals are on hand 24 hours a day, 7 days a week to mobilize and deploy approved analytical resource to deal with site emergencies involving the uncontrolled releases of asbestos. All air monitoring documentation can be archived on behalf of the client in our custom designed database.
All incidents can be investigated by our industry professionals to help minimise the risks under health and safety reoccurring.
Industry professional are available 24/7 to meet clients project requirements
Asbestos professionals are managed and monitored by industry professionals.
Procurement of proven UKAS accredited analytical resource – minimised risk of legal proceedings or prohibitions.
Reduced clients costs (time, money & resource) – all organisation is implemented by industry professionals
Utilisation of a tailor made computer system to monitor asbestos works – invaluable information can be gathered to improve efficiencies and implement procedure changes where problems or compliance issues have been highlighted.
Analytical documentation is stored securely in one place.
Comprehensive compliance management package:
With the help of our client, we will design a tailor-made compliance management package which meets the project requirements of our client's asbestos abatement or remediation works.
The compliance management package utilizes all the following services:
24 hour call centre
Analytical logistics
Auditing
Through the use of the above services we have the facilities to offer 24/7 technical advice and act as an escalation point for health and safety issues regarding asbestos abatement or remediation works, 24/7 management of all analytical resource requirements, monitor and evaluate the performance of asbestos professional in accordance with HSE guidance and legislation using our key performance indicator system (KPI) and offer close out solutions to compliance non-conformities.
The compliance management package is designed to raise the standards of all asbestos professional working on behalf of our clients. While providing peace of mind, that industry professionals are monitoring the quality of asbestos professional's work, whilst working toward compliance and best industry practice on behalf of the client.
Data Management
Our data Management business has been collecting and storing environmental data for some 20 years.
Our web based systems utilising a real time barometer is able to give you an exact position of your businesses position when measuring compliance.
Our system based at Tapton Innovation centre has a state of the art nest of servers which hold the data but give access to the clients at anytime and anywhere in the world as long as they have a web browser availability.
Whether it is Asbestos, water, fire, or waste information or simple PDF's of documents that you need a secure storage place for our system is ideally placed.
The Compliance Barometer can be utilised for both the domestic and the commercial environment which is password protected and secure, but allows the client to dictate how they want to see their information.