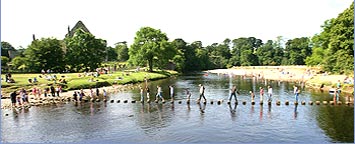 Our Mission Statement
The natural choice for environmental compliance and risk management solutions
Our Values
Environment
Life Environmental Services strive to provide the pathway to maintain healthy and safe environments,today and tomorrow. During the course of its operations, Life seeks to avoid or minimize any adverse effects on the environment. Wherever possible, Life Environmental Solutions is committed to maximising the reclaim of waste materials generated from our activities. Life is a professional Environmental Services group and as such cares about the environment. Life is continually seeking to re-use, recycle and adopt sustainable solutions where possible.
Technology
The efficiencies and opportunities for cost streamlining from advancing technology are dear to their hearts at Life Environmental Solutions. Life seek to continually improve the value of the services they provide through improvements in their knowledge, techniques and skills by harnessing advancing technologies. Dedicated Research & Development resulting in informed investment means Life have the most advanced tools and methodologies in place to deliver a quality and efficient service to their clients.
People
Life's greatest asset are its people and their relationship with the growing client base. Life provides a supporting training and development framework for all employees to develop skills and expertise against a range of challenging environments. Life has some of the best employees in the industry and the division endeavours to provide them with a safe and stimulating work environment, in which they can thrive.